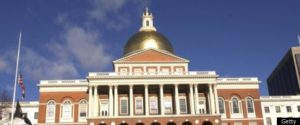 AKA Government is a leading independent provider of IT infrastructure services and solutions to the state & local government. We work with some of the largest local and regional public sector organizations. Our goal is to be the premier trusted partner for the implementation and management of services and technology solutions to enable the IT transformation of our state & local government clients' investments that returns true value to their respective organizations.
OUR PRODUCTS & PARTNERS:
Our product team works with hundreds of leading manufacturers so that we can offer the most comprehensive solutions for your needs. The team consistently reviews our portfolio to make sure we have the latest products you need for your network.
OUR DIVERSITY PROGRAMS
AKA Government's goal is to create a business environment that is committed to diversity spending. We are a certified Minority Business and Disadvantaged Business by State of Illinois and also a certified Minority Business by City of Chicago and Cook County.